Ruler Analytics Alternative & Review
What are the differences between Crowdstream and Ruler Analytics?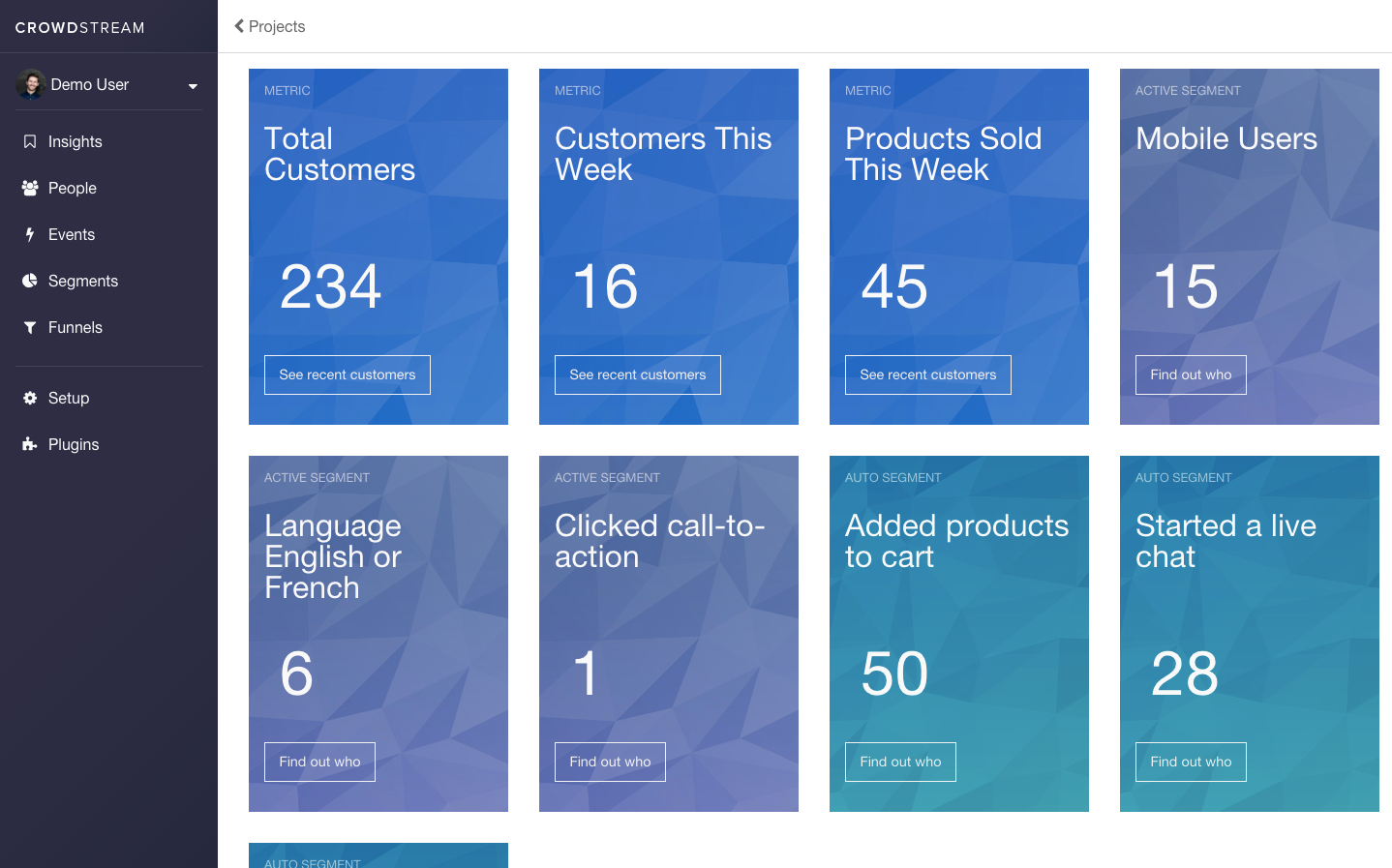 Crowdstream and Ruler Analytics are both marketing tools that help you grow as a business by gathering information about how people are using your website.
Crowdstream helps you better understand your customers by enabling you to build relationships with your clients, thank them for their custom, discover what lead them to you in the first place, and try and win them back if they've not used your service in a while.
Crowdstream and Ruler Analytics
Both software products provide individual user profiles and deliver data in real time.
– Individual user profiles
Individual profiles are automatically created to track customer and user activity. Ruler Analytics provides page views and conversion data and both platforms display platform and geographic information.
Crowdstream can track page views, plus any custom event from your website or app, and integration with your other tools to build richer behavioural profiles across your entire business.
– Source attribution
Find out where your visitors and leads come from whether its direct, search or a referral from another site.
Ruler Analytics Specific Features
– Aggregated stats
Ruler Analytics aggregates your website statistics to tell you what you already know from google, to help you measure what doesn't really matter.
Crowdstream's live segment reporting buckets your visitors and leads so that you know what actions real people are performing.
Crowdstream-specific features
– Live Segmentation
Use any of Crowdstream's 20+ built-in segments or create an unlimited number of your own.
– Funnels
Find individuals through any number of steps, where do people dropping off and what path do they take to get there?
– Automations
Trigger actions automatically to personalise user experiences.
– Live search
Search as you type for any of your registered users.
– Behaviour based email messages
Send personalised emails based one what a user does on your website.
– Drip & scheduled email messages
Create email campaigns that will send at the right time.
Ready to try Crowdstream?